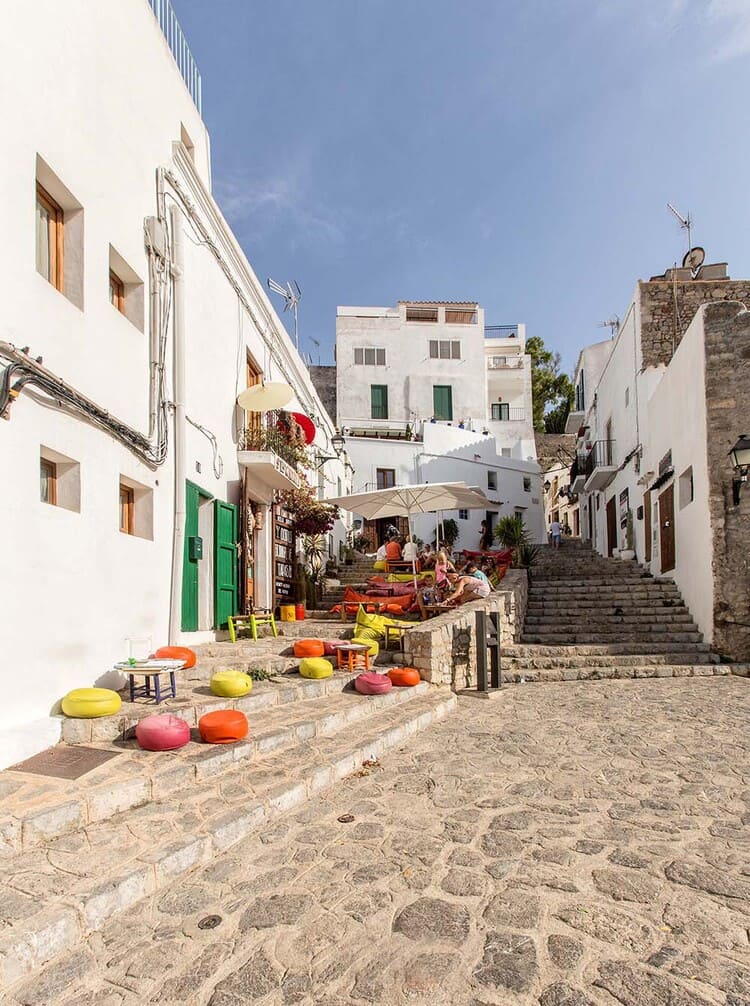 05 Ago

A Creative Route through the Heart of Ibiza

Travellers increasingly demand the more creative activities offered by the places they visit. A new traveller profile is emerging, attracted by original and different offers.

A new trend is beginning to spread. From Tokyo to Guatemala via Paris, Barcelona or Ibiza, individuals and companies point to a transformation of creative tourism.

Increasingly, travellers around the world want to discover the little known aspects of a destination and its culture through different routes and creative activities.

Today we want to reveal one of these creative routes through magical Ibiza. Thanks to its hippie essence, Ibiza has been and is home to numerous artists, a fact that makes it a true artistic and creative reference centre.

We love getting lost in Ibiza's streets, to discover creative corners that surprise us. So we've designed our own creative route, the one we'll share with you. Our route takes us through the heart of the old town of Dalt Vila.

The Walk of Fame along Calle Conquista I

Without a doubt, Calle Conquista I is the one we like most in Dalt Vila. An attractive, street, full of greenery but the most incredible thing is this is where Ibiza has its own Walk of Fame!

Yes, you're reading this correctly! On the wall of this street you'll see where different celebrities from the world of cinema have imprinted their hands in the cement. The truth is that most are not so well known to everyone. Penelope Cruz is the only name that you might recognize because the rest are mostly German actors and directors that not everyone knows. Even so, we think it's interesting to share this different, original street with you.

S'Escalinata, Colourful and Creative Atmosphere

What seems to be just a staircase full of colourful cushions and lots of atmosphere, is really a typical bar in the historic centre of Ibiza. Eat something or have a cocktail in a relaxed and of course, a very creative atmosphere. Close to this, you'll find many bars and small restaurants of the same characteristics.

Spectacular Views from Dalt Vila's Viewpoint

Up and up more stairs could sum up this route, but honestly, it's worth it. Privileged views for those who want to be Rocky for a day and find their reward at the end of the climb.

Oliver, a Magical Shop

Lifestyle stores drive us crazy. And of course Oliver's too. A unique creative space where decoration comes to life, giveing an original atmosphere to this small shop located in Ibiza's old town.

Hidden Nooks, the Essence of Ibiza

If it's your thing to lose yourself in these streets, these hidden corners in the heart of Ibiza will be your downfall.

Which is the place you liked the most? Which places would you add to this creative route?