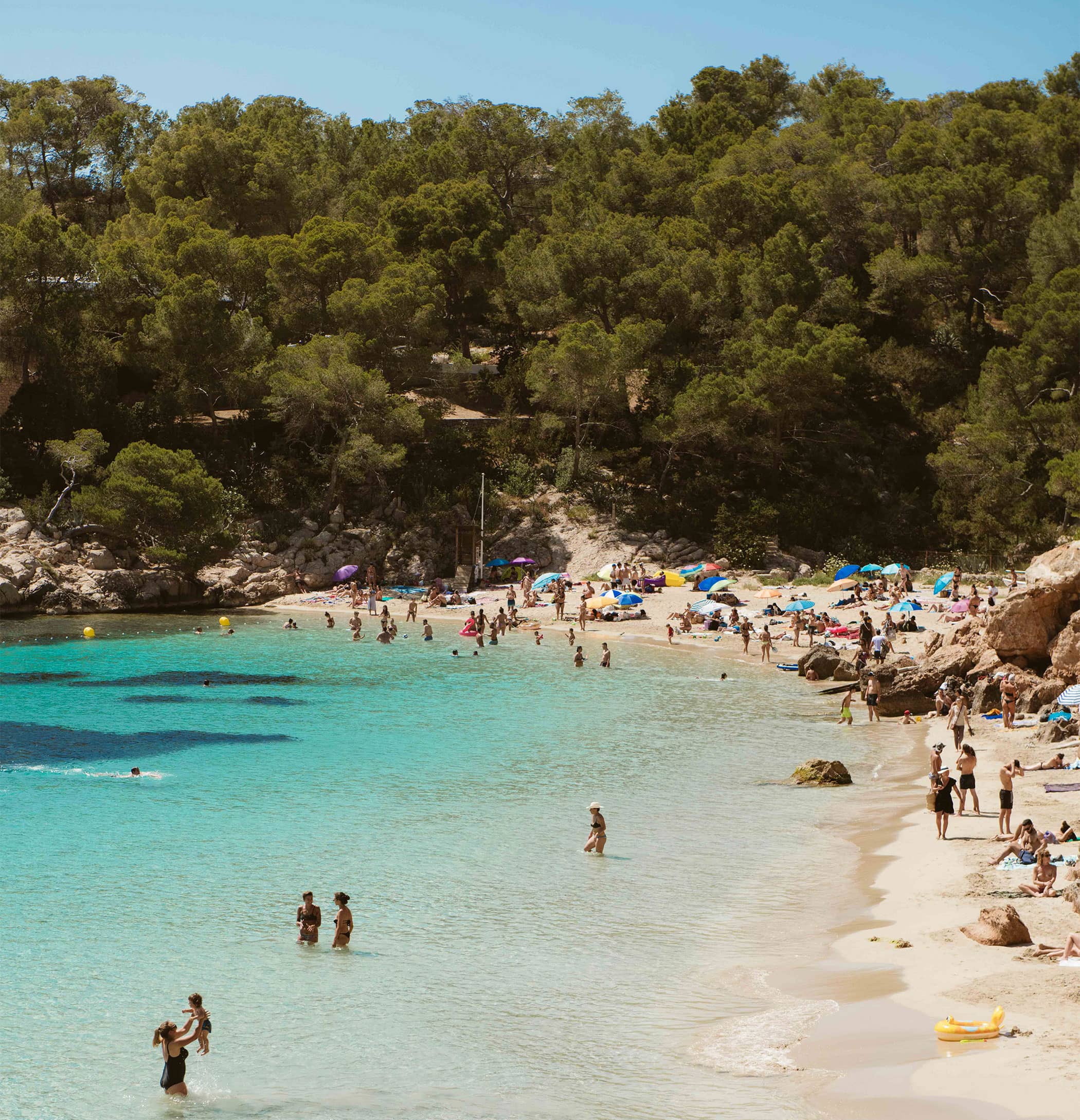 16 Ene

Ibiza 2020 awaits you

Dream beaches, parties until dawn, exquisite food, streets to get lost in and movie style sunsets. This is the wonderful island of Ibiza.

If you have not been to Ibiza yet, you have to visit it. Although when we think of Ibiza, the first thing that comes to mind is its parties, this is not the only thing that this fantastic island can offer you.

Ibiza has incredible beaches of crystal, clear water and white sand that will leave you with you aghast, Where you can relax sunbathing or if you are more adventurous you have the option of immersing yourself in its warm waters, trying snorkeling or diving.

The beaches of Ibiza have nothing to envy those of the Caribbean, in fact, it is almost impossible to find a beach in Ibiza that is not spectacular, and if you like variety on your vacation we recommend you visit at least one of its 50 coves. We suggest that if you visit this Mediterranean island in high season, you try to get up a little earlier one day and enjoy the tranquility of some of the beaches.

The list is incredibly long but from Hotel Garbi we propose some of our favorite beaches and coves on the island: Las Salinas, Playa d'en Bossa, Cala Salada, Cala Conta and Cala Vadella.

We all know how famous of Ibiza's night parties are, and on this we have little to say, it is an undeniable truth. The best thing is that there is something for everyone, if you prefer a"quieter" plan, you can go to the centre of the island that is full of bars.

However, if you are more of those who enjoy the party until dawn, Ibiza will be your paradise. This Mediterranean island has a huge offer of nightclubs where partying and fun are guaranteed.

The best known discos, where the craziest nights on the island are lived are: Pacha, Amnesia, Space, Es Paradis, Privilege.

So we are sure that you will not get bored at all in this little Balearic Islands paradise. Ibiza is waiting for you this 2020.