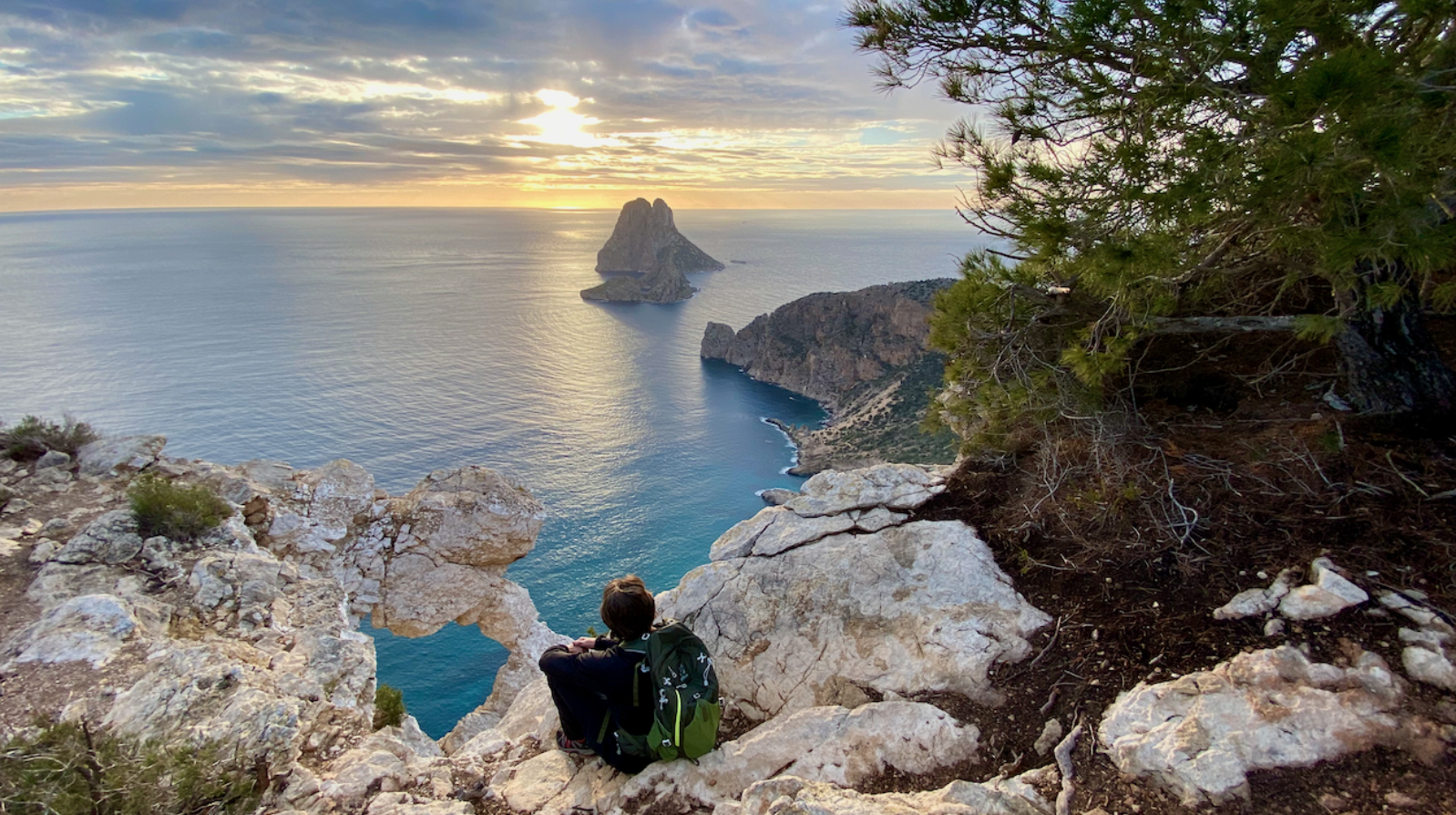 31 May

The best hiking trails.

Discover the best hiking trails in the captivating island of Ibiza! Beyond its renowned nightlife and stunning beaches, this Balearic destination is also a haven for nature lovers and outdoor enthusiasts. Immerse yourself in a world of breathtaking landscapes and astonishing views as you explore the top hiking routes in Ibiza.

Our first recommendation is the Camino de Sa Talaia, a trail that takes you to the summit of Ibiza's highest mountain. From its 475-meter altitude, you'll witness awe-inspiring panoramic views that will leave you breathless. Immerse yourself in the serenity of nature as you hike along well-marked paths and admire the diversity of local flora and fauna.

Continue your adventure on the Ruta del Faro de Portinatx, an unforgettable experience that begins in the picturesque village of Portinatx. Following a circular path, you'll marvel at towering cliffs and hidden coves that offer stunning views of the sea. The lighthouse at the end of the trail welcomes you with a breathtaking view, creating the perfect setting to capture photographs and enjoy the peace that the surroundings provide.

You can't miss the opportunity to explore the Ruta de Es Vedrà, a hike that takes you to one of Ibiza's most iconic treasures. Starting from the charming village of Cala d'Hort, you'll follow a coastal route that grants you stunning vistas of Es Vedrà and its surroundings. Along the way, you'll discover hidden coves and beaches, perfect for refreshing dips in their crystalline waters.

If you prefer a shorter but equally fascinating route, the Camino de Can Marçà is the perfect choice. This trail will guide you through a lush Mediterranean forest to the impressive Can Marçà cave, adorned with exquisite stalactite and stalagmite formations. The experience combines the natural beauty of the surroundings with sea views, leaving a lasting impression in your memory.

Immerse yourself in the essence of Ibiza with the Ruta de Ses Salines, which traverses the Ses Salines Natural Park in the southern part of the island. During the journey, you'll discover the salt flats and be amazed by the diversity of bird species that inhabit this protected area. Let yourself be captivated by the harmony of nature and enjoy a unique experience.

Discover a different side of Ibiza and embrace the excitement of the best hiking trails. With dazzling landscapes, panoramic views, and an authentic connection with nature, these adventures will provide you with unforgettable moments. Get ready to experience something truly special on the enchanting island of Ibiza!