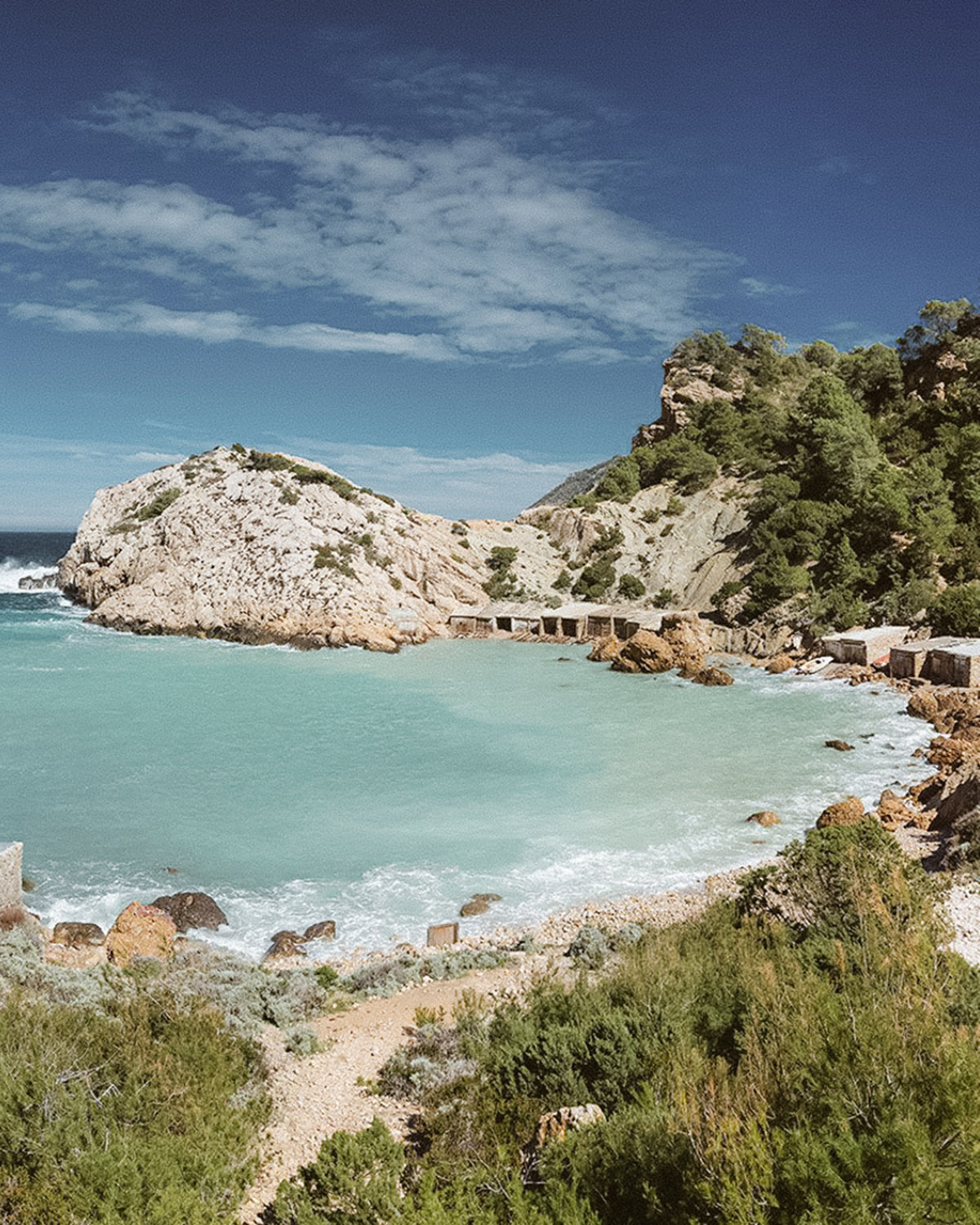 10 Dic

Do you know the real Ibiza?

Ibiza has many faces. If you have already been, surely you'll want to return and if not, what are you waiting for?

It's neither the largest nor the most populated of the Balearic Islands but, nevertheless, it will always be the most visited, but what does Ibiza have that attracts the traveller so much?

Some people think it's due to the lively nightlife or the opportunity to enjoy numerous activities related to its waters, but there's much more. This is the island of tranquility and, why deny it? it has Formentera and that's always a point in favor.

Today, we want to share with you some of the magical and authentic spots of this island that we love:
Portixol
Located in Sant Miquel is one of those hard-to-reach coves that, precisely because of that, keeps its charm almost intact and the most daring dare to discover this hidden place. For those who like to travel around Ibiza and have not yet visited it, they should know that, in addition to being fascinated with the view, they can take a dip in its calm waters that, rather, resemble those of a lake.
Port de Ses Caletes
Also in Sant Vicent, you can spoil yourself with a wonderful rest in beauty that is completely hidden for the common traveler, especially the one who travels for a few days and does not have time to get to know, even the most touristy places. If you want to fall in love again and again this is the place for you.
Cala Mastella
Cala Mastella is located in Santa Eulàlia, in an area better known than the one mentioned above. Travellers who like to visit unique places will find a wonderful spot to make their stay one of the best experiences of their lives. Don't forget to discover each of the best proposals and, above all, we recommend the traditional seafood that you can taste there.
Varaderos de Sa Caleta
Located in Sant Josep, it's the perfect place to sail and fish in the crystalline waters of Ibiza. Although it isn't well known, the truth is that it's worth it.
Without a doubt, Ibiza is one of the most beautiful islands in the Mediterranean. Do you feel like coming back? We'll be waiting for you!