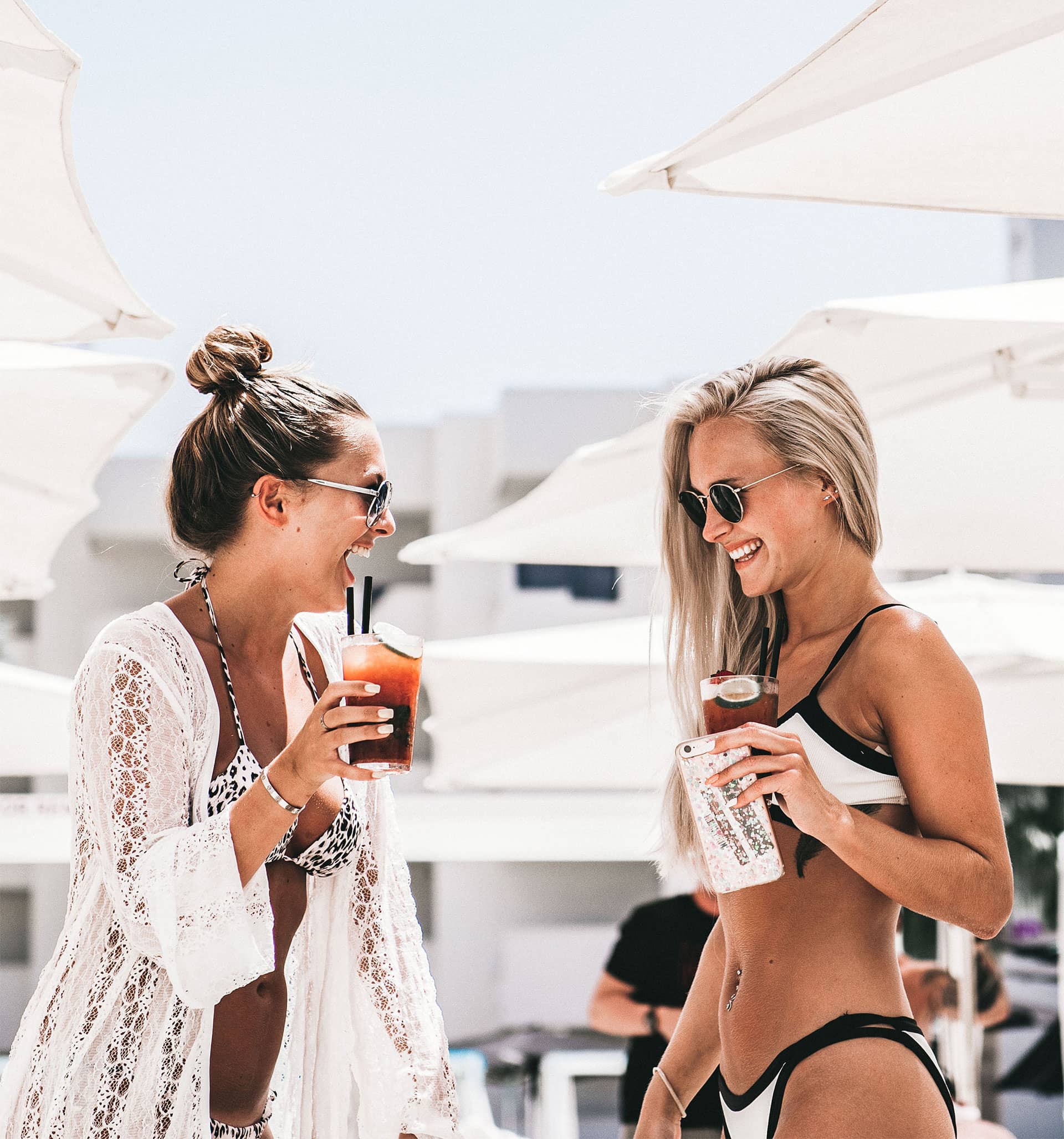 01 Ene

Welcome to our blog

W

elcome! Today we'd like to welcome all Ibiza lovers who, much like ourselves, visit our island to discover places and hidden corners, and show them to the entire world.

The purpose of this new space we've created is to show you all the wonders of our island, magical Ibiza. We want to show you all its different shapes and versions and describe the magnetism you come across everywhere in this Mediterranean paradise. Once you set your foot on Ibiza, the island will capture you forever.

We want you to enjoy your well-earned holiday as much as possible, so we'll present different plans, excursions and parties as well as provide information and news related to our marvellous island and our Hotel. So make yourself comfortable and enjoy your stay.

This part of the world is made up of magical moments and we'll tell you all about them and give you more details here in our new space: a blog for Ibiza lovers.

You're going to enjoy amazing sunrises that leave your speechless, enchanting, infinite sunsets, delicious breakfasts and endless toasts on the deck of a yacht. You're going to taste every culinary experience, walk along the best beaches, give it all in the best clubs in the world and discover the island's most bohemian fashion boutiques. You'll find all this right here, if you follow us.

Enjoy, savour and live an authentic experience, and perhaps the island will unveil its best kept secrets to you. If it doesn't, then we will!

You'll also find information about everything we have to offer at Hotel Garbi, because the experience you'll be greeted by at our hotel is something you won't be able to find anywhere else.

Are you ready for the adventure?!
Are you ready to join us on this unique adventure?