04 Mar

Your first time in Ibiza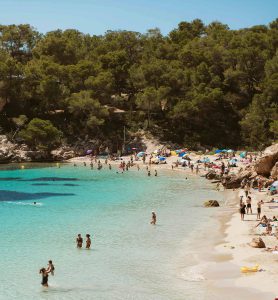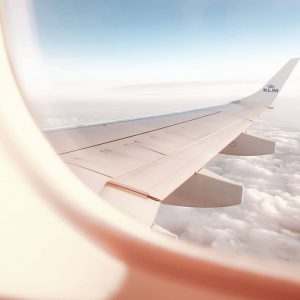 Do you remember that first time? First times are always remembered, and for this reason we want you to remember your first time in Ibiza as one of the best experiences of your life.
If you are going to come to Ibiza for the first time, it is very likely that you have no idea where to start, so we want to offer you some tips to make the most of your vacation on the island.
Getting to Ibiza
To get to Ibiza, the most comfortable way is by plane.
If you want to come during high season, summer time, we suggest you look for flights in advance, since you want be able to find all the options not just the n high priced ones. We recommend using Google Flights search engine, as it is one of the best today.
Where to stay in Ibiza?
Of course, we offer the best option when it comes to partying and relaxation. At Hotel Garbi we have all the amenities for you to enjoy as you deserve. You can see our accommodation options here.
Rent a car in Ibiza
Ibiza in summer is always busy, but despite this, driving around the island is easy. The roads are good and well signposted. Therefore, we recommend that you consider renting a car or motorbike to enjoy the essence of the island.The best thing is to make an online reservation through a company like Sixt rent a car or similar.
Partying in Ibiza
If you come to Ibiza, you can not miss a night out. Its nightclubs and nightlife are some of the best fun things to do on the island.
There are big clubs such as Pacha, Amnesia, Ushuaia, Space, Privilege, Eden, Es Paradís… scattered throughout the island that open every night from midnight and until early in the morning. Each nightclub has its scheduled parties, so each night you'll have music of different styles to choose from, depending on the club you go to.
On this blog, we'll soon be telling you all about the parties at each club for this summer, so subscribe here to our Newsletter in order to receive all this information and more about Ibiza.
Of course, there are also party areas in which to have a drink and experience Ibiza's great nightlife , without forgetting the famous Beach Clubs where you can have a drink, dance to the beat of good music and enjoy the sunset.
Heart-Stopping beaches and coves in Ibiza
Undoubtedly, one of the most beautiful things on the island are its stunning beaches and coves. The coast has beaches for all tastes, with some really charming spots.
If it's your first time in Ibiza, our advice is that you don't try to see too many beaches at once, in just a few days. If you leave some beaches and coves to visit, you'll have an excuse to return next year. The important thing is to be able to enjoy the places you visit, with calm and tranquility in the Ibizan style.
Small towns of Ibiza
Most of Ibiza's villages, except San Antonio, Santa Eulalia and Ibiza, are small and cozy, they are far from the coast and are perfect for eating, taking a walk and resting from so much beach and partying. It is worth visiting some of them, where you can eat very well and at a good price.
Escape to Formentera
There are many who, despite coming to Ibiza just for a couple of days, don't miss out on visiting the island of Formentera. This island is just over half an hour from Ibiza and you can visit and enjoy it in just one day if you wish.
We recommend Balearia ferry company, they make trips every day, at different times to the neighbouring island.
And now, are you ready to enjoy your first time in Ibiza?